News and Features — Club News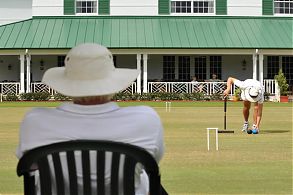 05/23/19
Sarah Loew, our USCA president, has put down a modern day challenge:
Post something on your Facebook account, or
or simply write an email to your friends letting them know that croquet is a fun and enjoyable game to try out. Invite them to learn the game.
03/15/16
Third season for the Brooklyn Croquet Club.
05/14/15
Shapiro New Commissioner for Keene Croquet Club