2018 USCA 9-Wicket Nationals Results
by Paul Bennett · 26 December 2018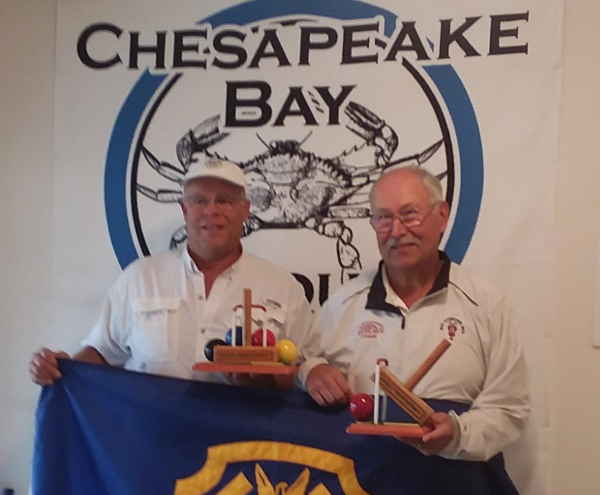 Championship Flight Singles
Macey White
Donald Parker
John Warlick
Leo McBride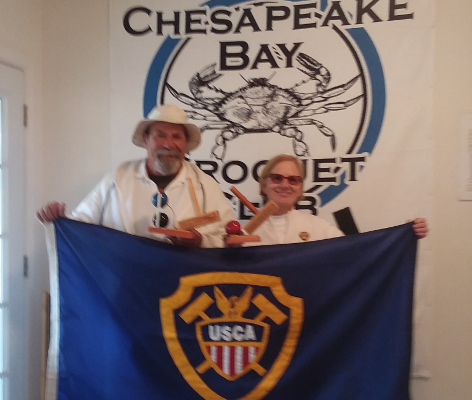 1st Flight Singles
Doug Murphy
Gail Rubin
Jill Murphy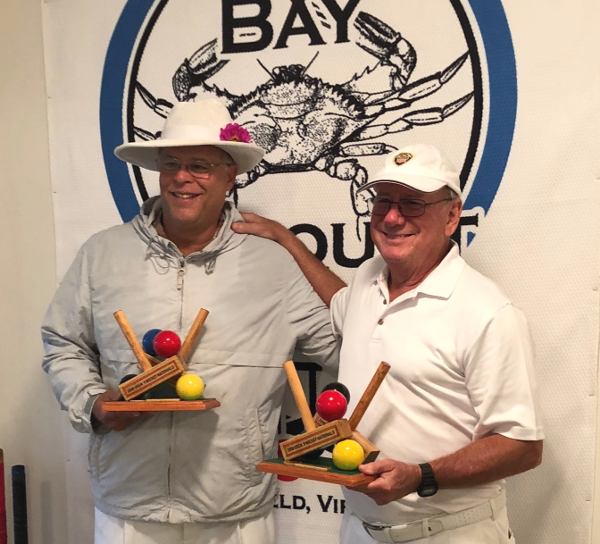 Championship Flight Doubles
Macey White & John Warlick – Winners
Leo McBride & Don Parker – Finalists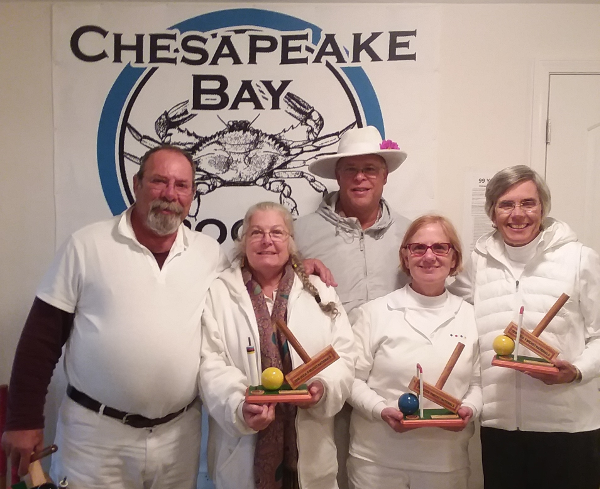 1st Flight Doubles
Gail Rubin & Karin Karel- Winners
Doug Murphy & Jill Murphy – Finalists
CBCC

Report

The 9-Wicket Nationals were held at the Chesapeake Bay Croquet Club on November 12 through the 14th, 2018. When the smoke cleared on the 2018 USCA 9-Wicket Nationals, two new national champions emerged. The first was the team of John Warlick of Florida and Macey White of Virginia who defeated Leo McBride of Canada and Don Parker of Maine in a very closely contested battle that went down to the last few minutes of the game. 1st Flight Doubles was won by new comer Karen Karel of Delaware with seasoned veteran Gail Rubin of Florida in a match that was decided in last turn by just a few wickets.

In singles play, Macey White bested Don Parker in two straight in the best two out of three to become the 2018 9-Wicket National Champion. This was Macey's first National Championship win. In 1st Flight, Doug Murphy of Virginia (playing in his first ever 9-wicket tournament), defeated Gail Rubin with two straight wins after losing the first game by one point. Doug won the final game with a 35 ft peg out with blue ball and then running two wickets and the turning stake with black on a one-ball break, all in last turn.

According to John Warlick, " The courts were the best that we have ever had the 9-wicket nationals played on. They were just the right speed and just enough wrinkles and changes to make them challenging for 9-wicket."

as reported by Macey White

Now 2018 is in the history books, here are the Past National Champions.

Commenting is closed for this article.