2017 USCA 9 WICKET NATIONALS SET SEPTEMBER 22-24 - Parkville, MO
by Michael Rumbin · 18 August 2017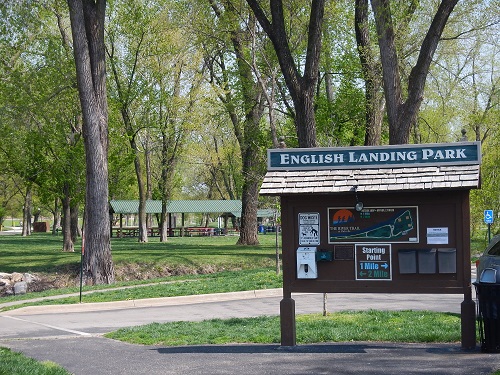 The 2017 USCA National 9 Wicket Championship hosted by Kactus Creek Croquet Club will be held at English Landing Park in downtown Parkville, Missouri, September 22-24, 2017. The event will have a Championship Flight and a First Flight Singles and Doubles. The maximum number of entries is 24. The tournament will use standard USCA 9 Wicket Rules with options 1,1b,2,3,4,5,6,8.
Proposed Tournament Schedule:
Thursday, Sept 21st
Practice 2:00-5:00 PM. Opening Reception at Kactus Creek CC 5:30-7:30 PM.
Friday, Sept 22nd
Play begins at 8:00 AM.
Saturday, Sept 23rd
Play continues 8:00 AM. BBQ Dinner at Kactus Creek Croquet Club to follow.
Sunday, Sept 24th
Playoffs, Finals, and Trophy Presentations Courtside after play.
ENTRY DEADLINE: September 8, 2017
ENTRY FORM PDF
Entry+Form+-+9Wicket+Nationals+2017.pdf
[, 399 kB]
-TM: Ellie Griffith: e.kemp101@gmail.com, (913) 593-8882
-RVP: Matt Griffith: kactuscreek@yahoo.com, (816) 665-6762
English Landing Park is a 68-acre facility with several amenities, including three miles of walking trails, a large playground area, a boat ramp, picnic shelters, sand volleyball court and a disc golf course. The park is sure to satisfy anyone wanting to take advantage of the great outdoors. The park, with its scenic walking trails that closely parallel the winding Missouri River, is like none other in the metro area. English Landing Park attracts a wide variety of users from bicyclists to walking or running enthusiasts; there is a recreation outlet for all to enjoy. English Landing Park is open daily from 5:30 a.m. until midnight.
Commenting is closed for this article.