9th Annual Menucha International Croquet Tournament on for July 16
by Michael Rumbin · 2 June 2016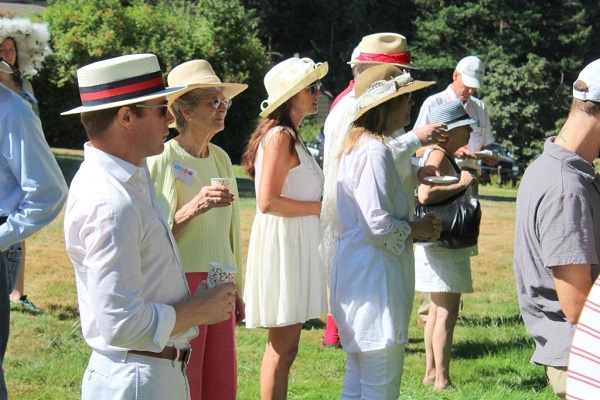 Two-time singles winner Forrest Frantz will return to defend his title at the 9th Annual Menucha International Croquet Tournament and Lawn Party on Saturday, July 16, 2016. Pairs champs Scott Crane and Dave Lippert are also expected to compete again in what is always both a fun-raiser and fundraiser. Proceeds will go to the "Menucha for the Next Generation" campaign, which includes improvements that will make the nonprofit retreat center beautiful and functional for years to come.
Rules have developed over the years to add elements of luck to the game. In addition to playing on bumpy lawns, participants have 3 cards per round with which they may force a competitor to take a shot backwards between his or her legs, from a kneeling position, or while wearing a blindfold.
There is more than croquet to recommend the day. Those who come as spectators and those who are eliminated in the first round of play may enjoy lawn games such as horseshoes, Kuub, Yard-zee, oversized dominoes, and more. There are drawings for door prizes throughout the day and "Best Dressed for Croquet" and "Best Hat" awards. Everyone always enjoys the picnic lunch prepared by the Menucha kitchen and served in the area overlooking the Columbia River Gorge.
Be sure to visit the 9wicket croquet site for tips on improving your game, adding break play, split shots, half and full rolls to your skill set. Click Better Backyard Croquet for all the videos and instruction.
Tickets are $40 for players and $20 for spectators.
More information: menucha
Or call Donna Leamy at 503-695-2243.
Commenting is closed for this article.