2016 Nationals Events
by Michael Rumbin · 27 May 2016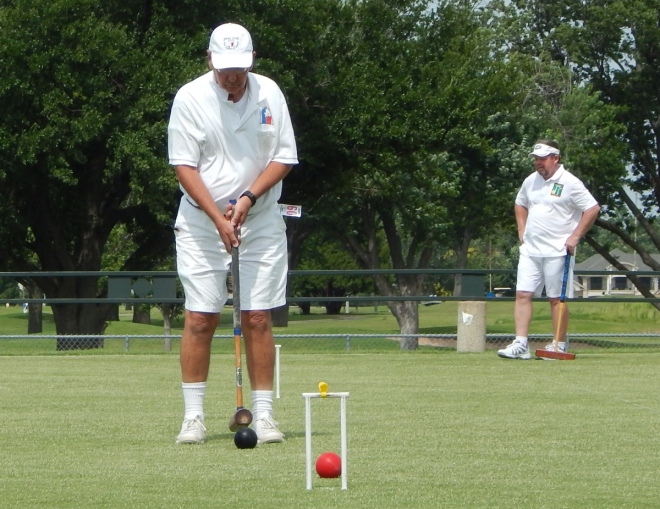 Editor's Note The Denver Croquet Club has added several events to their hosting schedule for the Nationals.
Dear Croquet Players,
On behalf of the Denver Croquet Club I would like to welcome you to the 2016 9 Wicket Nationals. The tournament is in Pulaski Park. This park is across the street from the Cherry Creek Shopping Center.
Aside from the tournament, we will be doing a kids event the morning of the 16th at the Gates Tennis Center Center . We will use the permanent practice and demo court, just outside the Tennis Center. CMA will supply equipment.
The Denver Country Club is hosting a Bourbon and Croquet event 5:30 to 7:30 on the 17th for the Tournament. Each paying DCC member is sponsoring a player to the event. Bourbon is being donated by my friends at Mile High Spirits MHS and we will have a croquet challenge during the party paring Croquet Pros with members. This will be a combination of different skill shots for points. The Bourbon & Croquet event is just for participating players and their guests, it is by invitation only.
The 18th we will be hosting with the 5:30 to 7:30 a Strawberries and Cream event with a Croquet Challenge. This is part of our exchange for use of the Tennis Center. This is to celebrate the Wimbledon croquet-tennis connection and to recognize the use of the Center.
Thanks
Ron Eccles
President of the Denver Croquet Club
USCA State District President
denvercroquet@yahoo.com
720 937 2056
Commenting is closed for this article.