WoodRanch Custom Shop Introduces SWING COACH PRO
by Michael Rumbin · 1 September 2017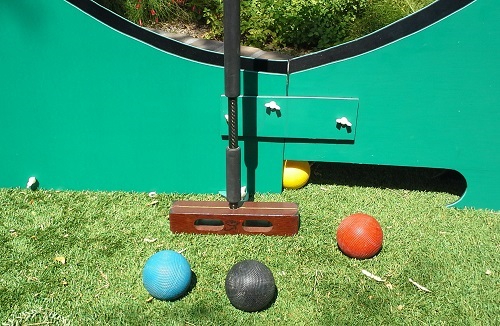 WoodRanch Custom Shop has developed a professional grade croquet swing trainer for the serious low handicapper or private club use. Swing Coach PRO is made of completely weatherproof materials allowing it to be set up and left outdoors for extended periods. It comes with a built in caddy wheel for easy relocation to the court or storage location off court.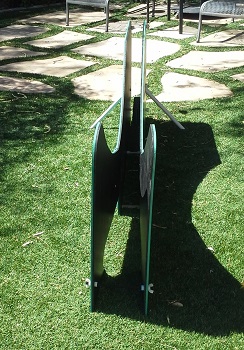 The gap can be set between 1 ¾ to 3 inches depending on mallet head width and desired swing tolerance. The adjustments are made by setting the 3/8 inch nylon gaping rods with four nylon bolts to the desired width. The rods are held in place with nylon wingnuts. The Swing Coach PRO has a front and back section that can be separated for storage or transportation in the back seat of a car.
The side panel construction is composed of two sheets of expanded PVC laminated to form half inch ridged sides. Expanded PVC sheet is commercially used for signs because it is light and weather proof.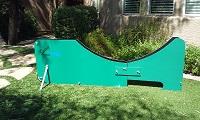 For pricing and delivery times contact the WoodRanch Custom Shop at 805-501-9908 or email smrumbin@aol.com
Commenting is closed for this article.