The County Cup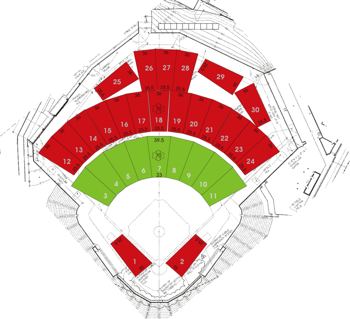 On September 22, 2012 the York County Rotary Club is holding The County Cup, what many call the largest croquet event in the county's history. The organizers expect 90 two member teams to compete in this 9 wicket event. Close to 200 croquet players will be testing their memory and skills at the favorite backyard game of croquet. Thirty courts will be set up in the Sovereign Bank Stadium outfield. These players will be competing for over $51,000 in prize money for their favorite charity.
Teams will compete in a game of 9 wicket croquet complete with boundaries, and codified rules of play while their supporters watch and cheer from the stands. Never before has the game of croquet been so good for the community. On September 22, the Sovereign Stadium will fill with croquet players, spectators, supporters and volunteers. The Brooks Robinson Plaza will be a beehive of activity for adults and children with a family friendly "croquet party" that will include food concessions and carnival games.
For more information go to www.TheCountyCup.org.
Indicate your plans to attend on LinkedIn
Commenting is closed for this article.