Hooray for Croquet!
by Lauren Deming · 12 June 2013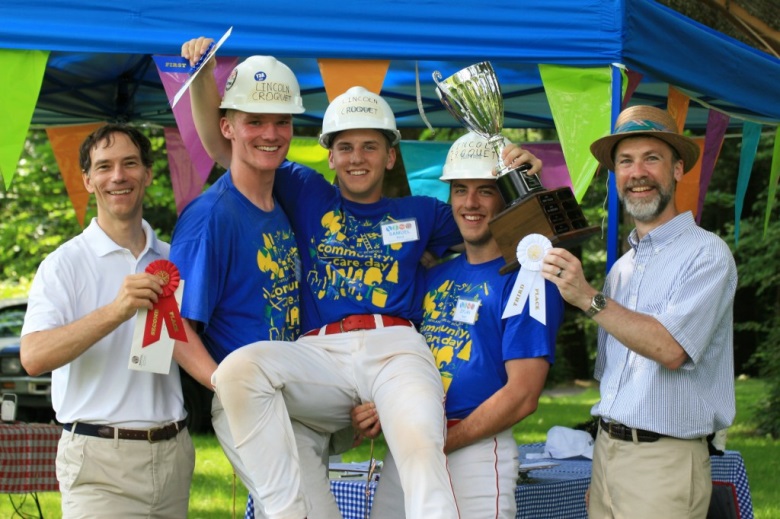 You're invited to the 6th Annual Menucha International Croquet Tournament and Lawn Party!
Saturday, July 20, from 9:30 a.m.—3:30 p.m.
Menucha Retreat and Conference Center
38711 E. Historic Columbia River Highway,
Corbett, Oregon 97219
A fun way to support your favorite retreat center in the Columbia Gorge! Come as a participant and join reigning champion Samuel Reid as he defends his title, or bring a lawn chair and join us as a spectator to cheer on your favorite player. Wear your croquet whites and fancy hats if you'd like, or just come as you are. Maybe yours will be the next name engraved on the trophy!
Watch our short invitational video .Or for more information with photos at menucha.org.
Your ticket price includes:
• Friendly competition—all skill levels welcome
• Coffee, juice and pastries during registration
• Fun door prizes, with special door prizes just for the kids
• Barbecue lunch prepared by the Menucha staff and served by the pool overlooking the spectacular Columbia Gorge
• Live music from bluegrass band The Loafers throughout the day
• A small silent auction, featuring terrific items and culinary opportunities
Tickets: $35 for participants, $10 for spectators ▪ Children 6 and under are free. Must purchase in advance by calling our office (503-695-2243) or via our web site.
Commenting is closed for this article.