Thanksgiving Croquet
by Michael Rumbin · 11/24/2016
Having family and friends gathered for the Holidays is a big part of our seasonal joy. My wife Liz and I have settled in on a Thanksgiving ritual that showcases a traditional bird dinner around 5 PM and an afternoon outdoors playing croquet. It gives everyone an opportunity to socialize and build up an appetite (or excuse) for eating like the starving Pilgrims in 1621.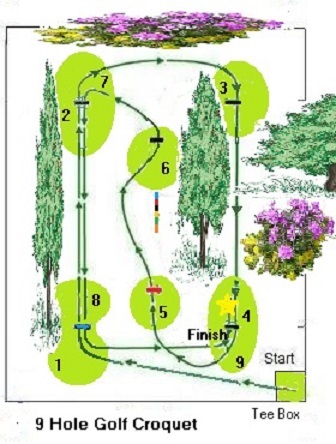 The format for the game is "9-hole" Backyard Golf Croquet, three teams of two played on an open court with no boundaries. Wickets were set to a 5" gap, and the contour of the land used to add more "interest" to the game. The two person team approach sets a great stage for conversations and friendships to be renewed or created at the family event. Dates and college friends, distant relatives need to be separated to give them an opportunity to meet the family, before cocktails and the dinner table. We plan on two- three hours hours of play while the turkey cooks: start at 1, cocktails at 4, dinner at 5 PM.
For the people who have never played golf croquet, but have vivid memories of being blasted away by some croquet bully who continued to get extra strokes, you best go over some simple rules:
• One shot per turn.
• No extra shots for going through a wicket or hitting another ball.
• One point for the team going through a wicket first.
• First team with 3, 5, 7 points (whatever you choose) wins.
If you know someone is a good player you might try to team them up with a weaker player as well. As for faults, the only one we use is the basic hitting the ball with the face of the mallet, and the no pushing the ball. No calling double taps or off sides.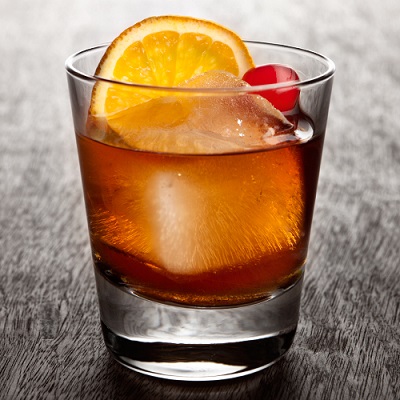 Last, and most important, is the cocktail preparation. I only serve Old Fashions as made according to my father's instruction. The honey, orange section, maraschino cherry and its juices, along with a couple of drops of bitters must macerate with bourbon(100 proof) for at least 24 hours,(at least 8, if you forgot before going to bed). Make enough for at least one and a half rounds, because to make "another round" will take 24 hours.